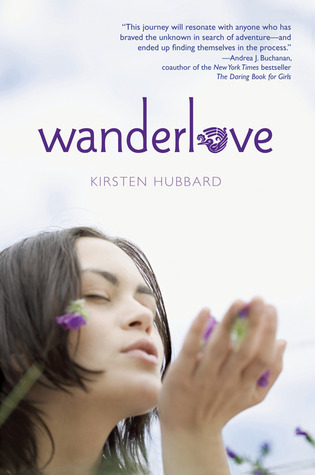 No, but 18-year-old Bria Sandoval wants to be. In a quest for independence, her neglected art, and no-strings-attached hookups, she signs up for a guided tour of Central America—the wrong one. Middle-aged tourists with fanny packs are hardly the key to self-rediscovery. When Bria meets Rowan, devoted backpacker and dive instructor, and his outspokenly humanitarian sister Starling, she seizes the chance to ditch her group and join them off the beaten path.
Bria's a good girl trying to go bad. Rowan's a bad boy trying to stay good. As they travel across a panorama of Mayan villages, remote Belizean islands, and hostels plagued with jungle beasties, they discover what they've got in common: both seek to leave behind the old versions of themselves. And the secret to escaping the past, Rowan's found, is to keep moving forward.
Kirsten Hubbard lends her artistry to this ultimate backpacker novel, weaving her drawings into the text. Her career as a travel writer and her experiences as a real-life vagabond backpacking Central America are deeply seeded in this inspiring story.
---
 This book probably appeals to me so much because I really want to travel, and Central America a place I'm really interested in going. Wanderlove describes nature and people and experiences beautifully, and it just makes we want to travel more. I've never went anywhere exciting and Bria's adventure is just so appealing. Hubbard's depiction of the nature and culture of Central America was interesting and lovely. Bria sees all the sights with her artist's eye and describes everything beautifully. We get a complete picture, with all the  beautiful, ugly, and weird that every place has.
The story is also compelling and hooks you in. I couldn't put the book down. All throughout I wanted to know what Bria was going to do, and what was going to happen, even though the plot wasn't showy or dramatic. The setting is also, in a way, the plot which makes it even more magical.
Bria's story arc and growth is a great experience. She's so lost and confused at the beginning, and justifiably so, but I was rooting for her the whole time. Her healing process is realistic and satisfying. Her journey was emotional and inspiring, and I loved how as Bria opened up more to the world, she started to share more with the reader. A main theme of the book is breaking free from the past, and rediscovering who you are and rebuilding security in your identity. I loved Rowen and Starling too, of course. They were fun and interesting and likable. Rowen's journey perfectly compliments Bria's own and his journey is interesting too.
The art included was gorgeous, and also by the author! The illustrations also display Bria's emotional growth and opening up. Every element of Wanderlove is carefully and intricately woven, and carefully placed.I keep saying lovely and gorgeous because that is what the book is. Just so lovely. And gorgeous. And emotional. I don't think I'm the adventurous type, and if I ever do travel, I will probably travel the beaten path (sorry Rowen), but because of this book I can aspire to find the new and interesting places and get the full experience from a trip. This book makes me yearn for adventure, and nostalgic for places I've never even been to.
Genre: Contemporary, Travel, Self-Discovery
Length:  338 pages
Publisher: Delacorte Books